What's new in Twinmotion 2023.1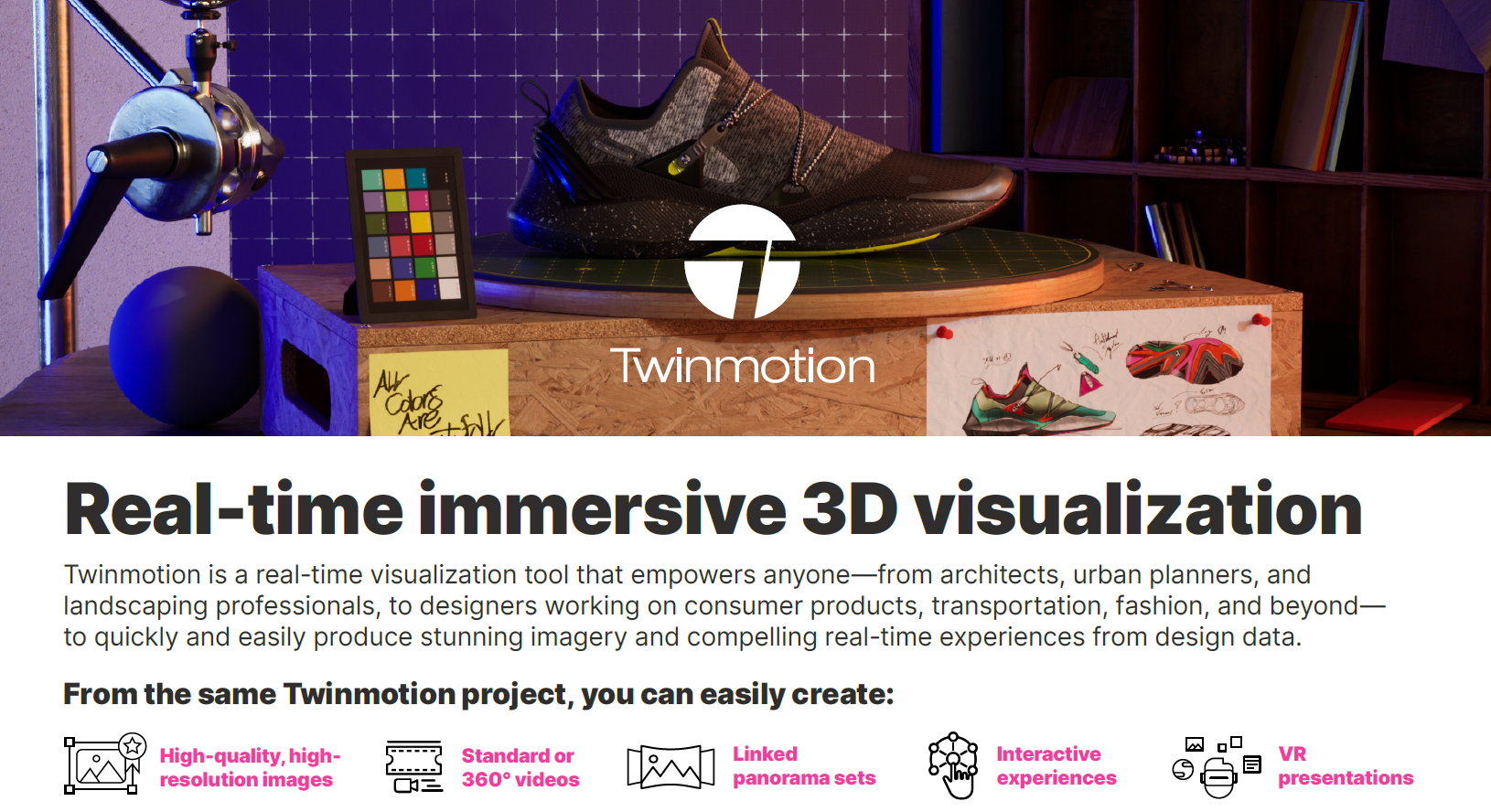 ---
Twinmotion 2023.1 delivers new features and enhancements to benefit creators across a range of industries.
The User Interface now has a fresh new look - the easier access to settings reduces the number of clicks and makes you even more productive. And it's as easy to learn and use as ever. 
New templates provide a quick and easy starting point for your visualizations, including multiple camera views; simply drop in your asset and you're ready to go. Plus, with a range of procedural cycloramas, virtual product shots are a breeze. 
Twinmotion's extensive asset library continues to grow, with over a thousand new assets added since the last release. There are also 78 new materials with 4K textures suitable for close-ups, 34 new car paint materials, and 22 new glass materials.
---
Instalare Twinmotion
---
---